How to read an email? That is a very simple action in Hotmail, something natural for almost all people, but if you are one of this persons that have never used it before, dont worry and continue reading.
Once you create an account in Hotmail, you will can start enjoying of the multiple benefits it offer, being Hotmail the most used for persons around all the world for keep in contact, make business or just for have fun.
How to read an email? Follow this three steps:
1. First at all, is necessary you go to the page of Hotmail (is the same direction where you signed up) and log in with you adress and your password.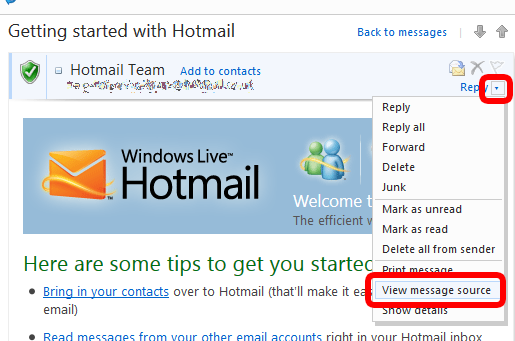 2. After do it, you will be in the main page of Hotmail, since where you can access to its different functions. For can read an email, you have to click on the Hotmail icon, and then will appear a desplegable window, whereyou have to click in Inbox. There is other more direct option, and is after log in, make click directly on the icon Inbox, on your left.
You can see the icon of Inbox in bold in this picture, and can see too how looks the list of the mails:
3. Once you have the list of emails in front of you, you just have to click on the subject line of the message and it will instantly open the Hotmail email you want read. For back to the list of emails, just have to click in Inbox again or click on the option on your right: Back to Inbox.
There are other functions very useful too like create different folders for re-direct your emails according to their consignee or subject. This let keep a biggest order in your inbox. Soon we will extend on this topics.
Now, the next time you hear someone asking: How to read an email, you will can help him too and tell how much easy thing it is.